We won't stop until you get the results you're looking for. Schedule a hearing test today and meet our team of audiologists.
Call or text us today at 214-665-8871.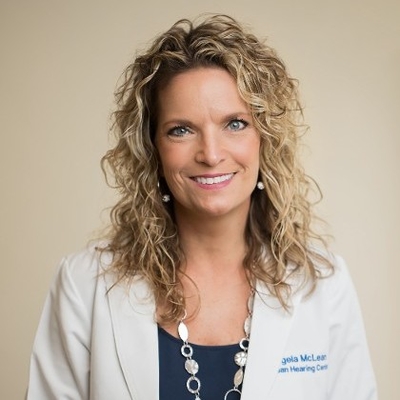 Angela McLean, ACA
Audioprosthologist
"I have enjoyed a personal pleasure of serving the Dallas area residents and caring for their hearing health for many years. I believe the path to continued involvement begins with a personal relationship. My goal is to begin this relationship by building trust with you as a patient."
Read More »
"I am overwhelmed with excitement to have the opportunity to finally offer you the care that I believe you deserve. My experience and performance are unmatched in this industry and especially in this location of North Dallas."
Angela resides in Forney, Texas with her husband and two children. She is not only active in her practice, but is an avid runner/Triathlete and enjoys kick-boxing regularly.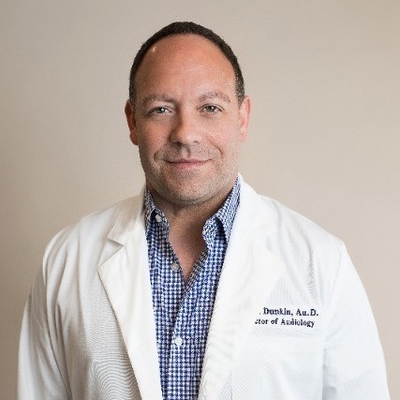 Ryan Dunkin, Au.D.
Doctor of Audiology
"I moved to Dallas from Oklahoma in 2001 and I am extremely excited to join McLean Hearing! With over 21 years of experience in helping the hearing impaired, the field of Audiology lets me connect to individuals on a personal level."
Read More »
"I am a huge advocate for assisted listening devices especially for those individuals who have difficulty understanding television and/or cell phone communication. Attending continuing education classes throughout the year keeps me up to date on the latest advancements in hearing technology and I can use that information to provide exceptional care to my patients."
Currently Dr. Dunkin is licensed by the State of Texas in Audiology. He is also a Fellow of the American Academy of Audiology and a founding board member of the Dallas Audiology Society. Dr. Dunkin was born and raised in northwest Oklahoma and completed his undergraduate work at Northwestern Oklahoma State University in Alva, Oklahoma. He received his Master's Degree in Communication Sciences and Disorders from the University of Oklahoma Health Sciences Center and obtained a Doctorate degree in Audiology from Arizona School of Health Sciences through A.T. Still University
In his spare time Dr. Dunkin enjoys going to the movies, running, and going to the theater. He is also a huge foodie and loves finding all the fun new dining spots in the DFW area.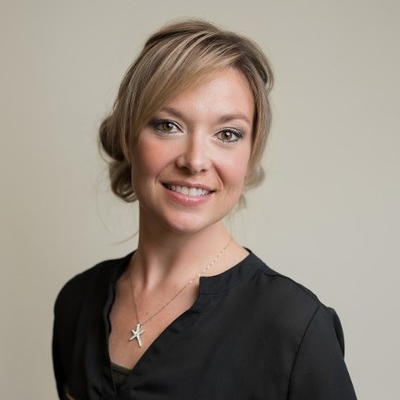 Jessica LeMoine
Audiology Assistant
Jessica was born in Sioux City, Iowa. She has spent a significant amount of time between Dallas and Sioux City, moving here full time in 2013. Jessica attended Wayne State College in Wayne, Nebraska where she was inducted into the Alpha Sigma Lambda National Honors Society.
Read More »
Jessica has 12+ years of experience working in customer service. She loves being able to talk with every patient and provides the best customer service experience around. We are proud to have Jessica's professionalism and experience in coordinating the day to day operations at McLean Hearing Center.
Outside of work Jessica loves to travel, with a fondness to beaches and cruises. She is also an avid reader and an arts and crafts expert, just take a look around the office!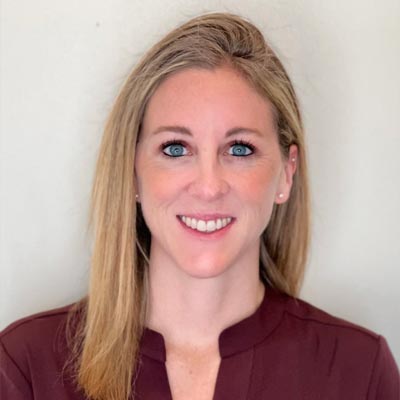 Mandi McCain
Office Assistant
Mandi was born and raised in the Dallas area where she has worked in customer service for 22 years with local agencies. Mandi also has 10 years of expertise in Accounts Receivable/Payable, with an additional 4 years of experience in sales.
Read More »
Mandi currently resides in Forney, Texas with her fur baby/man's best friend, Syrus. Together, Mandi and Syrus, love going on camping trips throughout all of Texas, hiking, and volunteering for local dog foster and rescue groups.
Mandi is excited to be part of the McLean Hearing Center family and looks forward to meeting and working with all of our wonderful existing/future patients!
Questions? Talk to the experts.